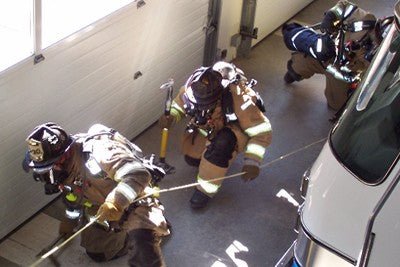 Rapid Intervention Crew DVD
Rapid Intervention Crew
DVD training video teaches about a unit made up of emergency responders trained in emergency scene rescue techniques.
The Crew's objective is to rescue emergency responders who become trapped, injured or missing during response activities. This training video is for those personnel.
Topics covered include:
Mission of the Rapid Intervention Crew (RIC)
OSHA's 2 In/2 Out Rule
Training requirements
Duties of the RIC Officer
Maintaining a pro-active stance
Information gathering
Equipment used
Tactical worksheets
Search ropes vs. charged hose lines
Includes an Instructor's Guide on CD-ROM with PowerPoint on the NFPA standard, testing materials and checklists.
For international orders, please call 713-621-1100.