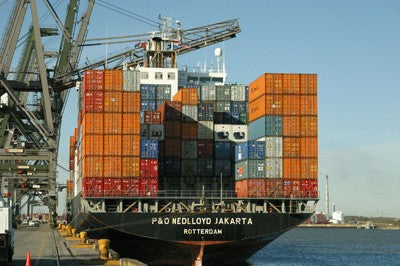 Maritime Security: Keeping Ports Safe DVD
Maritime Security: Keeping Ports Safe
DVD training video addresses the rise of hostilities in the Middle East since 9/11.
Since that event, security at America's ports has come under considerable scrutiny.
The Maritime Transportation Security Act and ISPSFC International Ship and Port Facility Security Code require training on security issues for port-side and ship-side workers. This timely program provides training in the awareness of, prevention of and response to breaches of security. It examines the major security issues faced by the maritime industry.
Topics covered include:
Detecting suspicious activity
Preventing theft
Securing the perimeter
Deterring smugglers and stowaways
Petty thievery
Grand larceny
The growing threat of terrorism
Includes Leader's Guide.
For international orders, please call 713-621-1100.