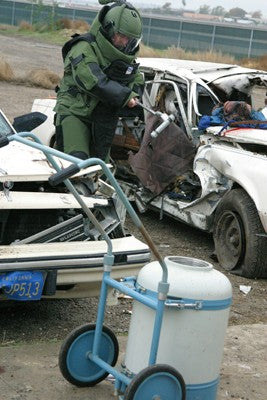 IED Training Package DVDs
This package provides the training to strengthen preparedness for an
IED or VBIED attack
as well as deterrence, prevention, and protection capabilities.
The training in these programs is designed to meet funding priorities for the Department of Homeland Security's Grant Program. The programs were developed for law enforcement, emergency management, bomb squads, fire departments and rescue personnel.
The package includes
four DVD-based programs, one Instructor Guide, and three Resource CD-ROMs
(see program descriptions at individual titles):

For international orders, please call 713-621-1100.