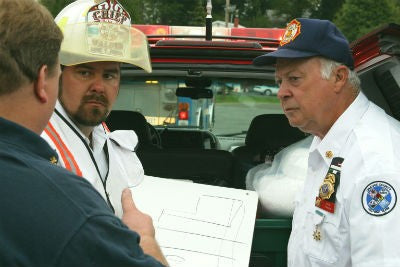 Hazard & Risk Evaluation DVD
Hazard and Risk Evaluation
DVD is Part 3 of
Hazardous Materials: Managing the Incident Series
of training videos. 
This series
provides OSHA Hazwoper training for personnel who respond to hazmat incidents.
Available separately or as a part of the series.
Topics covered include:
How to evaluate risks
Determining response objectives
Sources for hazard information
Air monitoring
Risk factors
The importance of maintaining an attitude of safety
How hazardous materials behave
Container failure
For international orders, please call 713-621-1100.