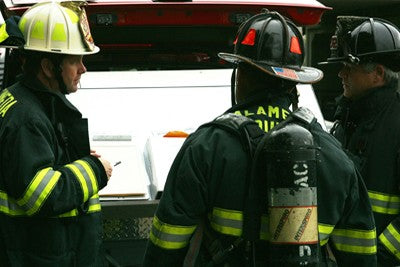 Forecasting Events
DVD is Part 3 of the
Hazmat Operations
Series
of OSHA Hazwoper training videos.
Available separately or as a part of the series
. 
This program studies how to influence the sequence of events to lead to a safe and successful termination of the incident.

Topics covered include:
How the physical properties of chemicals may lead to container failure
Chemical and physical properties of chemicals
Flammability, health & reactivity hazards
Assessing types of container stress
Types of container breach
Dispersion patterns
Estimating potential harm
WMD concerns

For international orders, please call 713-621-1100.