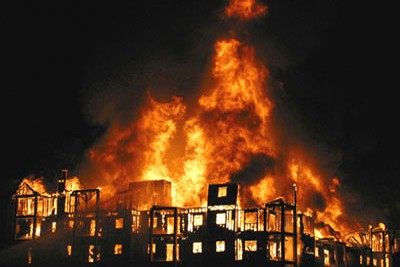 Fire Department Training Video Library
This comprehensive library of training videos is for those dedicated to promoting the safety of firefighters. Includes forty DVDs, nine guides, and nine resource CD-ROMs.
A complete reference library for firefighters, fire chiefs, training officers and everyone else dedicated to saving the lives of firefighters and promoting safety in the communities they serve. These are the programs that will enrich your library - whether in a fire academy, university, college or fire department.
Topics covered include:
Firefighter safety
Hazmat response
Operations Level training
Terrorism preparedness & response
Decontamination
Incident management
Much more
Many of these titles have won awards for training excellence in national and international competition. Technical committee members for each program are custom selected and include world-class authorities on each topic. Programs are updated regularly.
This package qualifies for purchase with US Department of Homeland Security grants as reference materials.
DVD Titles included: 
Also included are all accompanying Leader's Guides and Instructor CD-ROMs.


For international orders, please call 713-621-1100.