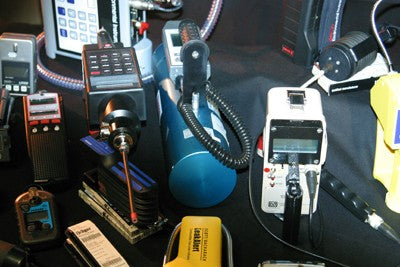 Direct Reading Instruments DVD
Direct Reading Instruments DVD
is part of the
Air Monitoring

series
of training videos.  It is available separately or as part of the package.
This training video examines the primary air monitoring devices used at a hazardous materials incident, telling the purpose of each and showing how they work, how to interpret readings and how to avoid common problems.

The instruments covered include:
Combustible gas indicators
Radiation monitors
Survey instruments
Detector tubes
Oxygen meters
Toxic gas detectors
Combination meters
The program discusses:
Calibration checks
How to use a response curve to read meters
How to conduct monitoring to get accurate readings
How an oxygen deficient or oxygen enriched atmosphere and other factors will affect results
Instrument maintenance
For international orders, please call 713-621-1100.