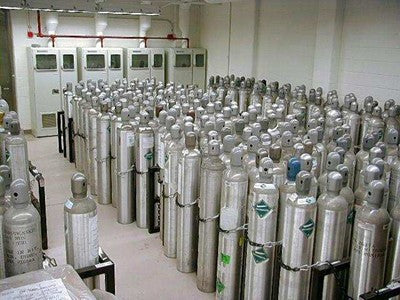 Cylinders training video package teaches manufacturers, organizations, fire departments, hazmat teams and other emergency personnel about proper use of compressed gas cylinders as well as response procedures to leaks, spills, and fires involving this equipment.

Topics covered include:
Types of cylinders
Valves and pressure release devices.
Markings and labels that are required to be on each vessel,
Standards for cylinders
Safety procedures to minimize accidents during loading and unloading operations
Avoiding common accidents
Storage requirements of full and empty cylinders
Leak detection
Protective clothing for emergencies
Isolating the accident scene
Managing leaks and fires.


Instructor's Guide included.


For international orders, please call 713-621-1100.