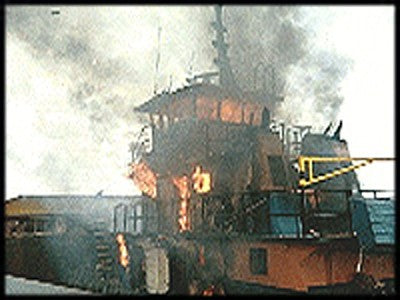 Advanced Marine Firefighting: The Fire Command Process
Advanced Marine Firefighting: The Fire Command Process
DVD features a demonstration of an actual shipboard fire. This program shows how the commanding officer can use and interpret information to cross-train firefighting teams. Also covers drill debriefing and the duties of the captain, chief officer, junior officers, and general crew.
During a shipboard emergency, you fight a fire from two fronts: the fire site and the bridge. This program trains your officers to effectively manage all available resources and shows your firefighting team techniques they can use during a fire emergency.
Part of the
Advanced Marine Firefighting Training Series.


For international orders, please call 713-621-1100.