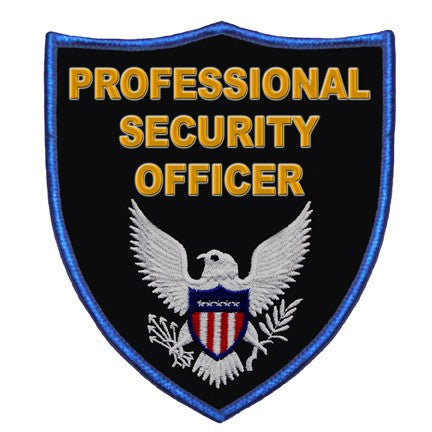 Professional Security Officer Series
ON SALE!
There are approximately one million security guards employed in the United States. Many are under-trained and unregulated. Training requirements vary from state to state and there are currently no industry-wide standards for security operations and certificate programs for security professionals.
Professional Security Officer Series
is a DVD-based training program for those seeking credentialing as a security officer. Training may be provided initial to posting, as well as being a part of an ongoing training program. This series has a wide application for contract and staff security officers, both armed and unarmed.
Objectives of the program include:
Increase the level of training and knowledge of security officers pertaining to security concerns and terrorism-related issues.

Understand the basic legal powers and limitation of security officers.

Improve observation, detection and reporting skills.

Demonstrate procedures for detention search and seizure.
Improve coordination with local police, fire, and emergency services. 
Improve skills working with advanced security technology.

Describe basic procedures for accident investigations.

Describe emergency planning procedures.
Outline basic prevention activities.

Understand the needs and methods for carrying out investigations of accidents and minor crimes.

Modules included:
Roles & Responsibilities
Principal roles and responsibilities of security officers, deportment, ethics, legal powers and limitations, advanced security technology, theft prevention and deterrence.
Patrolling & Observation
Dealing with criminal activity, unsafe conditions, building and perimeter protection features, security posts, patrolling methods, visitor, and employee identification programs. 
Handling Emergencies
How security officers prepare for and respond to emergencies in order to best protect employees and the facility.
Countering Terrorism
Appropriate actions for security officers responding to terrorist events that affect their facility, and response to suspicious packages.
Package includes 4 DVDs (Modules 1-4) plus 4 Instructor CD-ROMs to help tailor the lessons of the videos to the specific facility.


NOTE: The price in the shopping cart reflects special offer. Regular price when discount ends is $995.00.
For international orders, please call 713-621-1100.