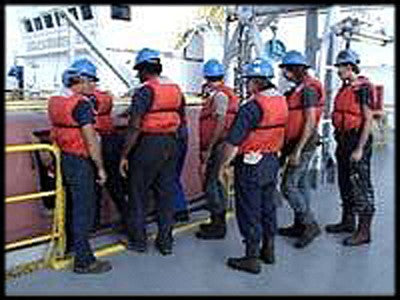 Emergency Platform, Rig and Vessel Abandonment
When an emergency on board an offshore platform, rig or vessel takes place, personnel need to know how to respond without "panic" in order to increase their chances of survival.
Emergency Platform, Rig and Vessel Abandonment DVD, shot at actual offshore and maritime locations, covers controlled and uncontrolled abandonments and the various means of escape available, including lifeboats, life rafts, and water entry.
 Topics covered include:
Importance of the Station Bill
Importance of holding realistic drills
Types of alarms
Environmental risks of fire and water
Benefits of a positive attitude and extensive training
A Moxie Media production.


For international orders, please call 713-621-1100.