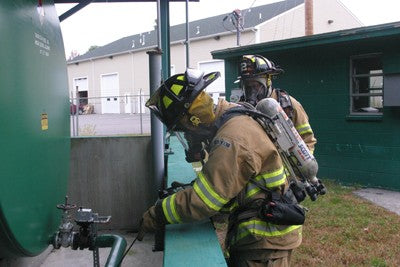 The Hydrogen Sulfide DVD is one of the eleven training films

in the  HazChem Series. 

This program provides training for emergency responders and for petroleum and other industrial personnel who may encounter hydrogen sulfide and its hazards.

Topics covered include:

Hazard properties of hydrogen sulfide
Recommended protective clothing
Symptoms of exposure
Offensive versus defensive strategies in fire situations
Safe response to chemical assisted suicide
Monitoring equipment and methods
Ventilation operations
Includes Instructor's CD-ROM with PowerPoint and other resources to help structure a training seminar.
For international orders, please call 713-621-1100.