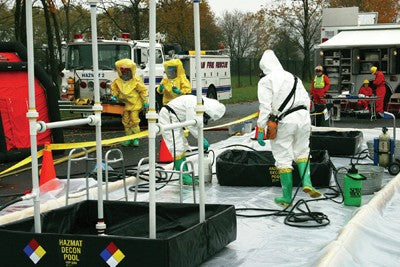 Implementing Response Objectives DVD
Implementing Response Objectives
DVD training video is Part 6 of
Hazardous Materials: Managing the Incident Series. Available separately or as a part of the series.


This DVD teaches how the incident commander implements the best available strategic goals and tactical objectives to produce the most favorable outcome to the incident.
Topics covered include:
The difference between tactics and strategies
Rescue
Protective actions
Spill and leak control
Fire control
Transfer
Recovery
Decision-making
Offensive vs. defensive mode

For international orders, please call 713-621-1100.