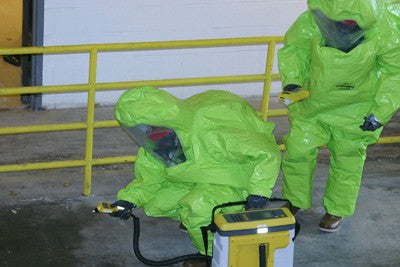 WMD Response Package DVDs
This training video package includes eight DVDs. Save $600!


Weapons of Mass Destruction (WMD) represent the greatest security challenge facing local, state and federal emergency responders. Effective training to prevent and respond to acts of terrorism is the first line of defense in protecting communities and keeping civilians and responders safe. 
WMD Response Package
includes our classic
Terrorism Response
training videos plus our program,
Radiation Monitoring
. This package also includes two Instructor Guides and two training CD-ROMs.
It will help your organization prepare for, respond to and recover from domestic terrorism incidents. These programs are among our best sellers and have trained thousands of response personnel who require WMD training in the course of their daily assignments.
Modules included (see program descriptions at individual titles):
Note: All items also available separately


For international orders, please call 713-621-1100.