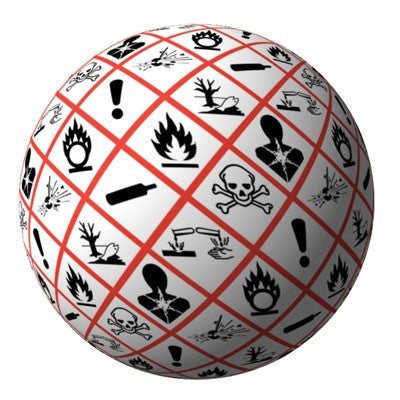 Global Harmonization & the Hazard Communication Standard DVD
Global Harmonization & the Hazard Communication Standard
DVD video training program focuses on recent changes to the Hazard Communication Standard (HazCom) OSHA's regulation that ensures that employees who work with chemicals are trained in their safe handling and use, to recognize symptoms of adverse health effects related to exposure and to take appropriate measures in an emergency.
The latest update to HazCom takes a new approach to communicating information in order to ally it with the international initiative known as Globally Harmonized System of Classification and Labeling of Chemicals (GHS) and is now being tagged Right to Understand. Changes include specific criteria in the way physical and health hazards are classified, new requirements for labels and a new format for Safety Data Sheets (formerly called Material Safety Data Sheets). Ultimately GHS will affect other OSHA standards, and those of other standards-making organizations. 
Topics covered include:
Descriptions of the classifications and subcategories of physical and health hazards of chemicals
Information that must be included on a label
Signal words
Pictograms
Hazard statements
Includes Instructor's CD-ROM.
For international orders, please call 713-621-1100.