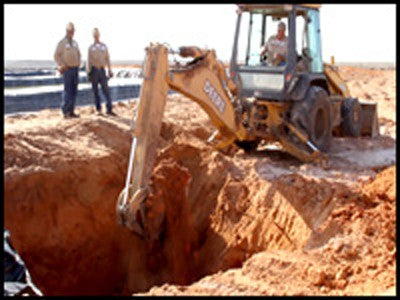 Trenching and Excavating, Pits and Ponds
All personnel working in or even in the area around trenches and excavations should be trained to recognize the hazards of these operations and use the proper procedures to prevent incidents and injuries.
Trenching and Excavating, Pits and Ponds
DVD provides training in working responsibly and safely in and around trenches and excavations. At the end of this program, students will be able to recognize the hazards of trenching and excavating operations in the oilfield and use the correct safety procedures to prevent injuries and incidents.
This course was designed to meet and exceed the curriculum requirements necessary for IADC Rig Pass®, SafeGulf and SafeLand standardized orientation training program accreditation.
Topics covered include:
Introduction to excavating and trenching
Hazard identification
Excavation design and incident prevention
Safe work operations and crew responsibilities
Pits and ponds
A Moxie Media production.

For international orders, please call 713-621-1100.