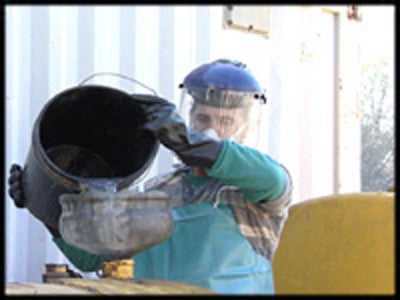 Safety Orientation for Drilling and Oilfield Employees
Safety Orientation for Drilling and Oilfield Employees
DVD provides both new and existing employees with the industry and regulatory safety instruction to keep oilfield employees safe while on the job. All scenarios and instruction have been captured with actual oilfield workers on working drilling and production job sites.
Topics covered include:
Introduction - company policies
Company introduction to personal safe work practices and policies
Protective equipment (PPE)
Specialized personal protective equipment (PPE)
Hazard awareness - how to keep your body parts!
Hazard awareness safe - work policies
Hazardous materials - communication and drills
Job safety analysis (JSA)
As all oilfield companies strive for a 0% accident rate this extensive industry-specific curriculum, combined with on the job instruction and assessment, will provide a solid foundation to reach this obtainable effort.

A Moxie Media Production.
For international orders, please call 713-621-1100.