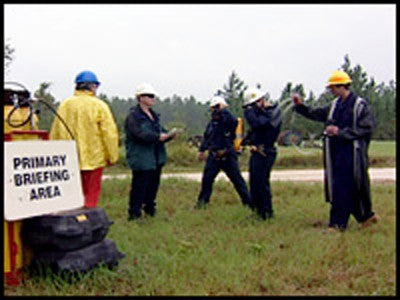 Introduction to Oilfield Worksites
Introduction to Oilfield Worksites
DVD introduces students to some of the operational procedures that are fundamental to work in the oilfield industry, and essential to protect the health and safety of workers, the public, and the environment.
This course was designed to meet and exceed the curriculum requirements necessary for IADC Rig Pass®, SafeGulf and SafeLand standardized orientation training program accreditation.
Topics covered include:
Getting started at the worksite
Company safe work practices and policies
Personal protective equipment (PPE)
Hazard awareness
Hand safety for the oilfield industry
A Moxie Media production.

For international orders, please call 713-621-1100.