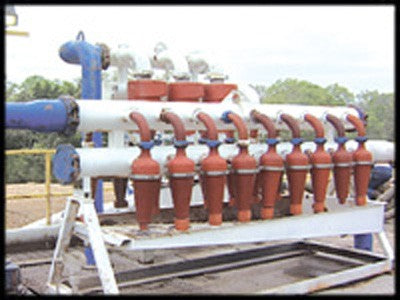 Introduction to Oilfield & Drilling Operations and Equipment
Introduction to Oilfield & Drilling Operations and Equipment
DVD teaches employees how a drilling rig drills a hole - a well - in the ground. They will learn about all the people it takes to run a rig and support a drilling operation; in addition, they will become familiar with the equipment, tools and services that a rig and the oilfield needs to do this job. All scenarios and instruction have been captured with actual oilfield workers on working drilling and production job sites.
Topics covered include:
Introduction
Deciding where to drill
How a rig drills a well
Casing and cement
Well completion
Drilling personnel
Drilling rig equipment
Drilling rig instruments
After viewing this module, new and existing employees to the oilfield will be able to, at a minimum, explain that most drilling rigs drill for oil and gas, which are hydrocarbons. Employees will also be able to tell how geologists can use seismic tools to discover underground hydrocarbons, explain that oil companies (operators) hire drilling contractors to drill their wells, and explain that oil wells can form hundreds to thousands of feet deep and can take from a few days to several months to drill. They will also be able to identify oilfield equipment and its terminology, and be familiar with the various contract support companies and their roles.

A Moxie Media production.
For international orders, please call 713-621-1100.