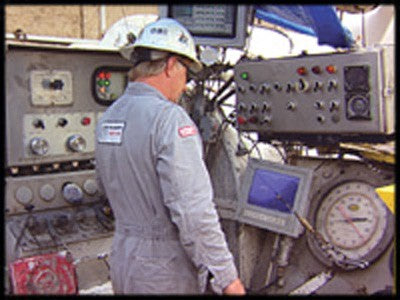 Drilling Crews and Oilfield Support Personnel Duties & Responsibilities DVD
Drilling Crews and Oilfield Support Personnel Duties & Responsibilities
DVD provides vital knowledge of who does what in the oil and gas exploration process. Each member of the drilling contractor crew including the Operator, support personnel and service contractors are explained along with a hands-on demonstration of the types of work each perform.
Upon completion of this program, a new or current employee will be able to describe the basic rotary drilling process, explain what a drilling contractor does and what an operating company is. Employees will also be familiar with the service supply companies provide and be aware of the many types of contract service companies and what vital functions they perform.
Topics include:
Introduction to Land Drilling Crews and Support Personnel
Drilling Contractor Rig Personnel
Drilling Contractor Onsite Rig Support Personnel
Drilling Contractor Offsite Support Personnel
Drilling Industry Supply and Service Personnel
This program is perfect for indoctrinating new oilfield employees into the industry or even as a recruiting tool to provide prospective employees the information they need to make a decision to join the industry.
A Moxie Media production.


For international orders, please call 713-621-1100.