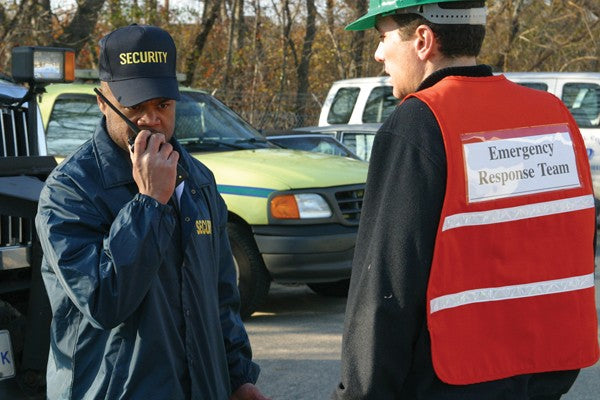 SPECIAL OFFER! HUGE DISCOUNT!

Handling Emergencies
DVD training video teaches professional security officers how to respond to incidents, including workplace violence, in the facilities that they protect. They must take control, activate agreed upon emergency procedures and take steps to prevent further harm.
This is Module 3 in the
Professional Security Officer Series
.
Topics covered include: 
 Emergency and disaster planning 
 Building and facility safety, including fire protection systems 
 Responding to hazardous materials incidents 
 Preventing workplace violence 
 Interacting with responding public agencies 
This module includes a DVD plus a separate Instructor's CD-ROM to help structure a training seminar.

For international orders, please call 713-621-1100.