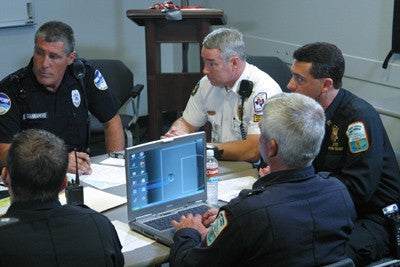 EOC and Crisis Management DVD
EOC
and Crisis Management
DVD training video is Part 3 of the
I
ncident Command System (ICS) for Industry Series.
This program reviews what happens when an incident becomes a crisis. It stresses the need for a crisis management plan to support on scene emergency response activities, to get outside resources to help control the situation and to manage the crisis.
Topics covered include: 
The role of the Emergency Manager
Setting up the Emergency Operations Center
Communications
How the Crisis Management Team operates
The role of the Public Information Officer
Managing the media
Media briefings
Incident termination and recovery
For international orders, please call 713-621-1100.