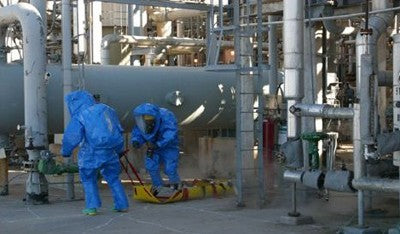 Industrial Incident Management Library
The
Industrial Incident Management
complete training library contains fifty-three DVDs, ten Instructor Guides, and thirteen resource CD-ROMs.
This library offers training for those in the petrochemical industry. Topics covered include managing hazardous materials incidents, Emergency Operation Center and Incident Command Systems for industry, chemical safety, air monitoring, decontamination, technical rescue, response to oil spills, awareness of hazmat and weapons of mass destruction and hazmat investigations. Save over
$5000
!
Titles included (see program descriptions at individual titles):


For international orders, please call 713-621-1100.