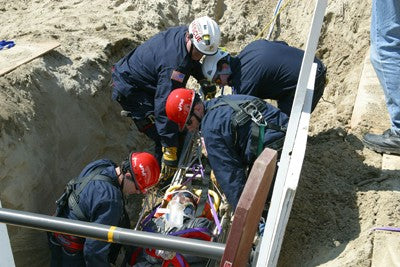 Trench & Excavation Rescue DVD
Trench and Excavation Rescue
DVD is a training video for rescuers who are likely to respond to the scene of a trench or excavation collapse where there are trapped victims. This training video provides Operations and Technician Level training to fire departments, search & rescue teams, contractors, EMS and others who may respond.
 Topics covered include:
What causes a collapse
Collapse patterns
Hazards at the collapse scene
Size-up issues
Sheeting and shoring
Pre-entry safety measures
Proper digging procedures
Victim management
The Incident Command System
Soil classification systems
Terminating the incident
For international orders, please call 713-621-1100.