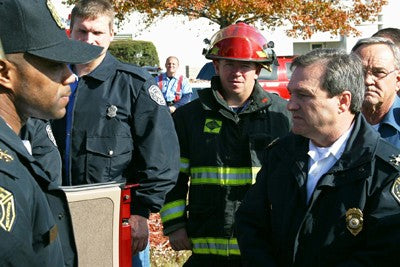 Terrorism: Explosive & Incendiary Weapons DVD
Terrorism: Explosive & Incendiary Weapons
DVD training video is part of the
WMD Response Series

.
Available separately or as a part of the package
.
World events continue to underscore the need for emergency personnel to be up to date on all types of terrorist weapons. This important program examines pre- and post-detonation response to the following weapons:
Improvised Explosive Devices (IEDs)
Fusing mechanisms
Secondary devices
Rockets
Suicide missions
Dirty bombs
Vehicle bombs
Topics covered include:
Determining evacuation distances
Setting strategic goals
Search and rescue
Firefighting in a terrorist environment
Dealing with mass casualties
Investigation activities
Recovery
Leader's Guide included
For international orders, please call 713-621-1100.