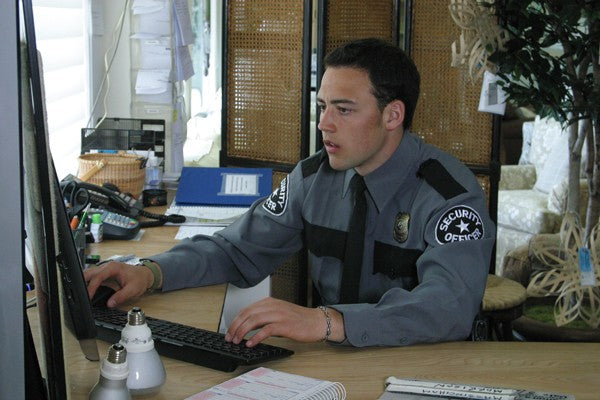 Roles & Responsibilities DVD
Roles & Responsibilities
DVD training video is Module 1 of the
Professional Security Officer Series.
This module studies how professional security officers support a secure facility in a professional, friendly, and welcoming manner and portrays many of the common problems Security Officers will be expected to address.
Topics covered include:
Responding to an accident or incident
Gaining trust and respect from the people they protect
Maintaining a "Command Presence" during stressful events
Ethical behavior as a key to professionalism
Cultural diversity
Working with the elderly and physically impaired
Handling crisis situations such as workplace violence and disorderly conduct
Working with emergency responders
Testifying in court
Using company-issued equipment
This module includes a DVD and separate Instructor's CD-ROM that is intended to help structure a training session.




For international orders, please call 713-621-1100.