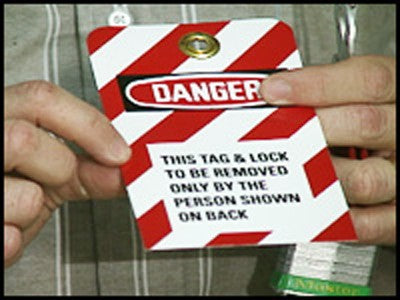 Lockout/Tagout - Energy Control
You've powered down the machine. Now you're ready to service it. Or are you?

What happens if someone else powers it up when you've got an arm inside or head inside, or while you are in contact with electrical wires?

Lockout/Tagout - Energy Control DVD focuses on the basics of LO/TO, as well as on some of the complications workers are likely to encounter, such as when and how to use multiple locks, why and how to use tags without locks in certain cases, and how to maintain LO/TO during a shift change.

A Moxie Media production.



For international orders, please call 713-621-1100.