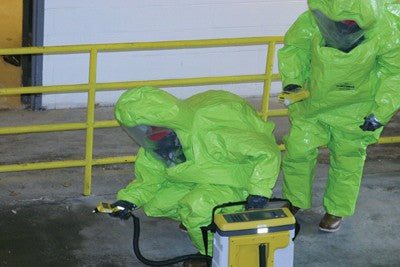 Identifying the Problem DVD
Identifying the Problem
DVD is Part 2 of the
Hazardous Materials: Managing the Incident Series.  Available separately or as a part of the series.


Topics covered include:
Recognizing the presence of hazardous materials at the incident scene
Identifying the material or general class of hazmat involved
Design and construction of hazmat containers
DOT hazard classes
Placarding
NFPA 704

For international orders, please call 713-621-1100.