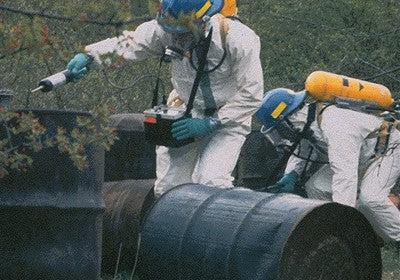 Hazardous Waste
DVD training video is part of the
HazChem Series
of safety training videos. It teaches emergency personnel who respond to a hazardous waste site about safety protocols. This safety video is available on both DVD and for online training.
Emergency responders can't be sure where they will find hazardous waste and what risks may be present at a suspected hazardous waste site. This safety video discusses the dangers of dealing with unknown hazardous waste.

Topics covered include:
How to identify the substance(s)
What factors must be considered in planning a response
Air monitoring procedures
Acute & chronic effects of exposure
How to maintain a defensive approach
Includes Instructor's CD-ROM to help structure a training seminar.

For international orders, please call 713-621-1100.