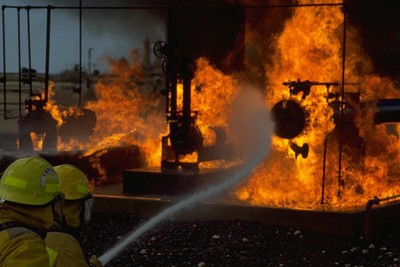 Initial Response  DVD
is Part 1 of the
Oil Spill Response Series.
 It provides OSHA training for clean-up personnel. This safety video is an overview of factors to consider during the response.
Topics covered include:
How spills commonly occur

Factors to consider during the response

Different types of oils, including gasoline, jet fuel, naphtha, diesel fuels, asphalt, and crude oil
Hazards associated with oil during the different phases of the spill, including fire risk, toxicity, mechanical dangers and environmental threats
Agencies to be notified of a spill
Factors that affect spill behavior
Site control
Responder safety 
Incident management
For international orders, please call 713-621-1100.