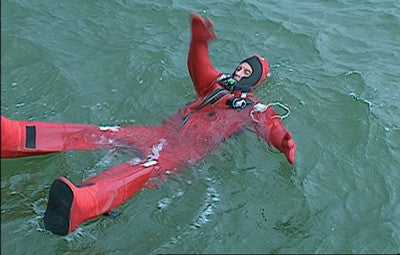 A major concern working on shipping vessels is how to deal quickly and safely with a man who has fallen overboard. Several new recovery systems are demonstrated along with vessel approved techniques such as the Anderson, Williamson, and the Race Track Turn methods.

Procedures for marking the location of personnel in the water with a flare or life ring are also discussed along with alternative rescue methods such as using a personnel basket or sending a man into the water for additional help.

A Moxie Media production.

Also available in Spanish.

For international orders, please call 713-621-1100.