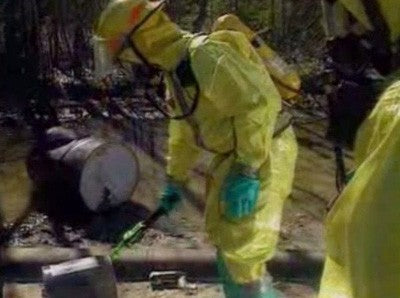 Hazmat Investigations
DVD is part of the
Hazmat Investigation Package.
Also available separately.
This program describes how to carry out investigations of hazardous materials leaks, spills, and explosions.
Topics covered include:
How to recognize the presence of hazardous materials at a scene
How containment equipment fails
Why scene security is necessary
Personal protective clothing and equipment
Use of instrumentation
Obtaining assistance
Reporting requirements
Includes Leader's Guide.
For international orders, please call 713-621-1100.