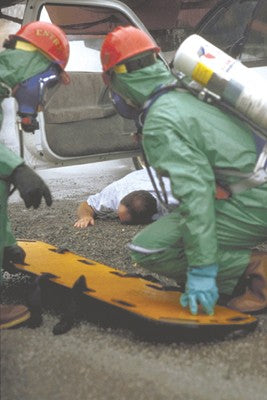 Introduction to Hazardous Chemicals DVD
Introduction to Hazardous Chemicals
DVD is a
safety training video demonstrating experiments performed by Dan Keenan that portray chemical reactions, vividly emphasizing for the audience the hazards of chemicals and basic safe response considerations. It is Part 1 of the
HazChem Series. Also available separately
.

This safety video provides valuable training for Awareness and Operations Level personnel. Both field and laboratory demonstrations are conducted.

Topics covered include:

DOT classifications of hazardous chemicals
Protective clothing
PEL, STEL, IDLH exposure guidelines
NFPA 704 marking system
How accidents commonly occur
Procedures for dealing with emergencies
Leader's Guide included.

For international orders, please call 713-621-1100.